Enterprise CNC Machining Specializes in CNC precision Machining of your custom parts made to your specifications.

Our machine shop facilities include the latest in CNC equipment for milling and turning as well as equipment to offer you other value added options, such as cutting, welding, and assembly.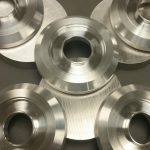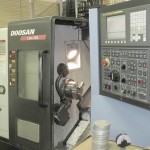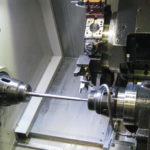 We are proud to offer you our CNC Lathe Machining services that we are ready to provide for your precision CNC Turned Parts that will meet and exceed your requirements. Our state-of-the-art CNC Turning equipment holds close tolerances and delivers smooth finishes. We specialize in CNC Aluminum Turning, but are also more than capable of working with steel, iron and plastics. We machine from castings, bar stock, plates and more. We can work in standard or metric dimensioning depending on your needs.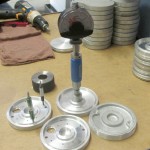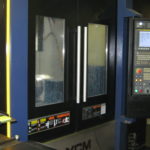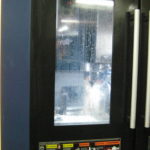 With Enterprise's state of the art milling equipment, we are capable of CNC Milling that holds close tolerances and delivers a smooth finish on your order. We assure you the utmost accuracy while still delivering your custom milled parts on schedule using time saving mills. We are capable of working with a variety of different materials. The CNC mills can perform any Drilling and Tapping that may be needed for your part. We can Mill Parts for your order from castings, bar stock, plates and more. The combination of these key attributes results in exceptional performance and customer satisfaction.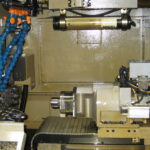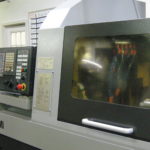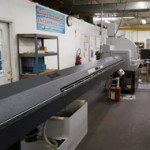 The speed and accuracy of CNC Swiss Machining make it a perfect option for long run programs, where quality and cost are of the utmost importance. When it comes to Swiss Screw Machining, a company needs to be constantly evolving. Enterprise Machining Company looks at every project with an open mind, utilizing prior knowledge of the machining industry gained over many years. Our machinists work to ensure that your parts are manufactured efficiently to offer you the most cost effective parts for your application.
Exceed customer expectations
Monitor and analyze product, process goals and suppliers
Continuously improve Product, processes and suppliers
At Enterprise Machining quality assurance means a precision part. Rigorous attention to quality assurance is part of the culture at Enterprise. It's something we do every day, and have done every day since we started. We don't compromise quality for expediency, and that means we guarantee that you can count on your part being made to exact specification, on time and within budget. Calibration and measurement standards are kept with excellent computerized and manual equipment, some of which is shown below. When we put these tools in the hands of knowledgable people with years of experience, you get Enterprise quality from uncompromised quality control.
Quality control from the most accurate measuring devices available has been the rule at Enterprise since the beginning, and it continues today. That is why we guarantee top quality components. We offer first article certification to meet your acceptance and quality control requirements. We strictly follow international ISO standards for any part we manufacture. We know that if you work with us your order will be made to print the first time because that is the Enterprise way.
Enterprise CNC Machining knows that a part is not complete without finishing. We work with qualified finishing suppliers to get your product finished hassle-free.
Enterprise CNC Machining is equipped with the experience, people and equipment to do light assembly work ranging from simple to complex. Because the assembled components are often mating with CNC machined parts that we manufacture, we have better control of part fit and assembly function.
At Enterprise CNC Machining we can get the precision welding portion of you order done. Whether the part is large or small we can help you control cost, quality and save you precious time on your order.
Enterprise CNC Machining Company works with a qualified die casting specialist to develop aluminum die castings for your application. By incorporating our interchangeable mold we are able to minimize tooling cost and provide you with a quality product.